Welcome
We manufacture various ranges of 15mm, 20mm and 25mm terrain, buildings and vehicles suitable for many periods.
Please select a page from the list in the page header.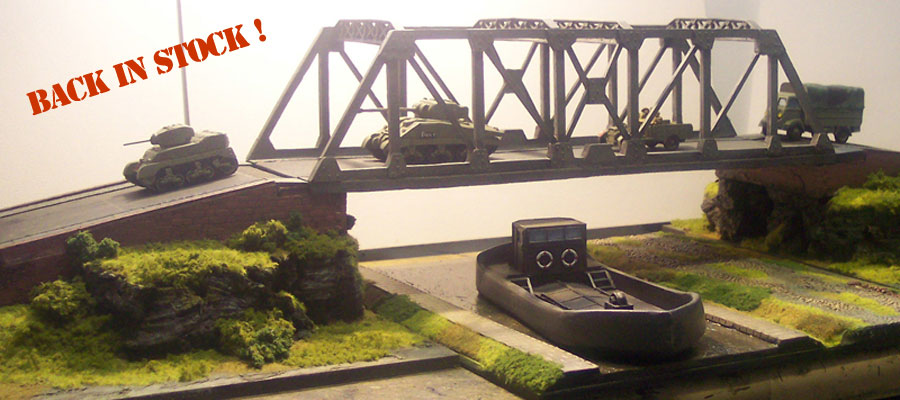 Kent stockist: Rochester Games and Models, 123 Rochester High Street, Rochester. ME1 1EP
NOTICE TO CUSTOMERS
We are having to reduce the amount of stock we are carrying to shows, therefore we will only carrying British,German, American and WW1 tanks and vehicles from now on.
All other nations from the vehicles range will be mail order only, these can of course be pre-ordered for pick up at shows. Please give as much notice as possible to avoid disapointment.
MAIL ORDER ONLY ITEMS
While all items are available via mail order, we will only be carrying the more popular items/ranges to shows. Any item in the lists highlighted in red will only be available by mail order and will not be carried at shows.
However these items can be pre-ordered for pick up at shows but would ask that you please give 14 days notice.
DISCOUNTED PACKS
We have discontinued offering discounted packs in the lists. Discounted packs of certain ranges will be on sale on the stand at shows.
Please feel free to contact us for more information on this.
---
Website designed by



Computer Services Limited

© 2013 Frontline Wargaming